IT at your service !

We help individuals and businesses with digital tools.
Digital is omnipresent in our lives, mastering these new tools such as computers and smartphones has become essential. Together we make it easy for you to use them.

---
IT Home Support

Whether with your smartphone or your computer, I help you in your daily IT-related steps, to gain autonomy with technology, at home.
Here are the services I offer:
– Getting started and familiarizing yourself with your smartphone (iPhone, Samsung, etc.), to make video calls (Skype, WhatsApp), take photos, manage your contacts and your applications
– Securing your personal data
– Use of your e-mail address
– Familiarization with social networks (Facebook, Twitter, etc.)
– Management of your web browser
– Configuration and advices for GPS
– Help with your administrative procedures: social security, pension information, taxes, social rights, driving license and other administrative documents
Regarding the management of your computer (Windows or Mac), together we can:
– Install software
– Install and configure your printer
– Secure your computer by installing an antivirus
– Internet Box configuration: SFR, Orange, Bouygues, Free, etc.
– Use a USB key
– Install updates
– Backup and restore your data
– Update computer drivers
– Getting started with a new computer
– Configuring your Wi-Fi
– Solve your computer problems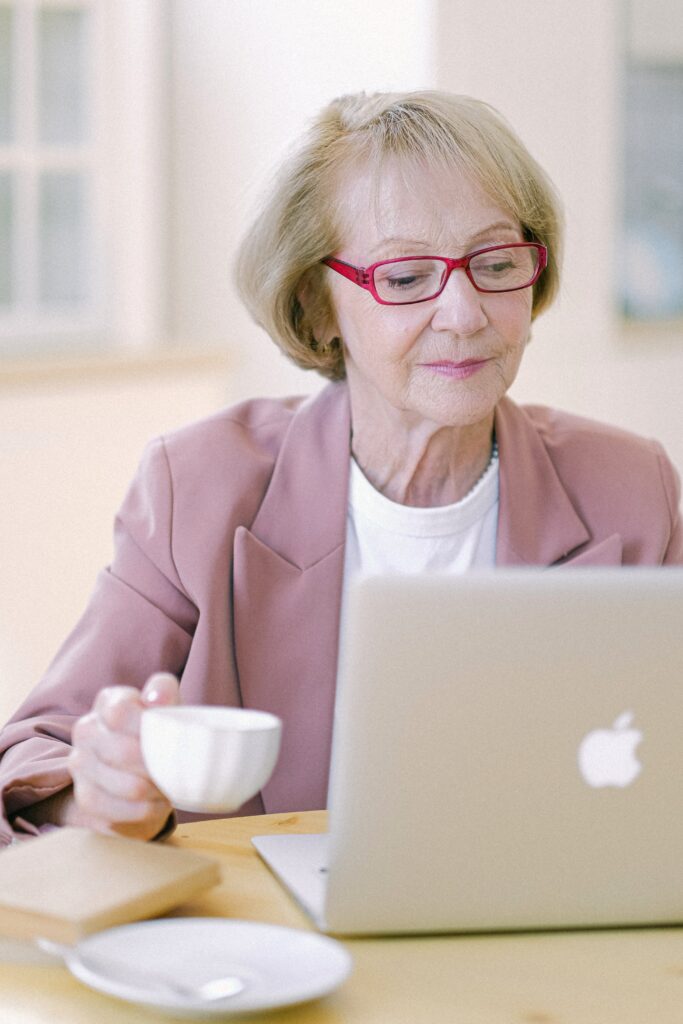 Web Design
A website aims to present your activity and ensure online visibility. A quality site, well referenced and easy to use will bring you a growing number of visitors.
Having a responsive website (suitable for all computer, phone and tablet media) is essential today.
This communication tool will allow you to more easily develop your clientele, your activity and enhance the image of your company.